Adventure Travel in Tibet
No land has captured man's imagination for its remoteness & almost mystical aura as TIBET, the forbidden kingdom on the roof of the world. Captivated by Tibet's mystic charm & ruggedness great explorers & adventurers of the century have ventured into this holy land rendered inaccessible by the hostile natural conditions & bandits that waylaid them through the Himalayas.
More about Adventure Travel in Tibet >
Our trips in Tibet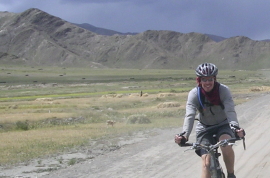 A 24 days Mountain Biking Adventure the world's highest mountain bike journey. This is a classic ride that has to be done...
Details
Book/Ask