Adventure Travel in Sri Lanka
A visit to Sri Lanka sometimes feels like a vacation at the circus. Cycling along the road at the famous Kandy perahera (parade), we have seen bare-chested men crack whips, boys on stilts juggle torches and crimson-robed elephants lumber along beside their mahouts.
More about Adventure Travel in Sri Lanka >
Our trips in Sri Lanka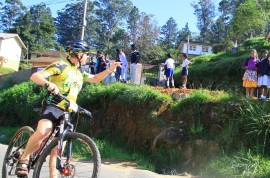 The scenery is magnificent, the food superb and the people amongst the friendliest on earth. Travelling by bike is a great way to mix with the people
Details
Book/Ask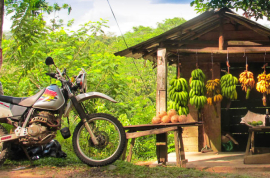 For the ultimate Sri Lankan experience, this motorcycle journey includes visits to tribal villages, a jeep safari in the jungle and time to unwind at some of the best beaches in Sri Lanka.
Details
Book/Ask