Motorcycling Tour Packages
So, it turns out that we are keen motorbike riders too. When not getting about Nepal and other cool places on the mountain bikes we are out on our classic Enfields, or exploring cross country. Motorcycle tours can take you to the places you have dreamt of visiting, in a way you love to travel and we get a huge kick out of sharing this amount of fun and this freedom with friends and guests alike.
Whether it's exploring the back streets and ancient temple sites on cool Enfields, hitting the open road and winding up in remote villages that you never thought an Enfield could get to, or getting down and dirty on the trails with tough dirt bikes – let us know what tickles your fancy and if it's even remotely possible, we will make it happen for you.
Our motorcycle tours are widely varied, now with extensions from the Himalayan Region, through to the hill tribes and rice paddies of south East Asia, through the dusty planes and mountains of Mongolia and the perfectly pristine Bhutan.
Our Motorcycling trips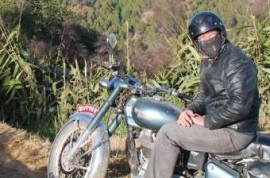 This adventure is a biker's dream. Wild riding atop Royal Enfield motorcycles that simply ooze style and class, you'll see corners of Nepal most people never dream of.
Details
Book/Ask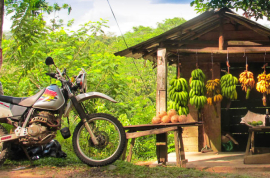 For the ultimate Sri Lankan experience, this motorcycle journey includes visits to tribal villages, a jeep safari in the jungle and time to unwind at some of the best beaches in Sri Lanka.
Details
Book/Ask