Trekking Tour Packages
From the high Himalayas, to the terraces and temples of South East Asia, to the Atlas Mountains and beyond… we love to trek! A trekking tour is a trip for everyone, young and old, super fit or more laid back about the pace, to get out and about and explore the world we live in, in-depth and with maximum opportunity to get close to the real life of the places you visit.
From awesome trails and spectacular landscapes, getting to know the locals in fascinating and gorgeous villages and gaining real insight into culture and daily life, let us combine your favourite things into one incredible trekking adventure. We love the challenge of combining your dreamt of experiences with your budget and time frame and the practicalities of logisitcs and weather to create the most incredible trekking adventure possible – your trek, your way.
Our Trekking trips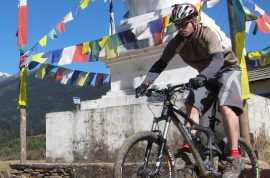 This is it... the most awesome mountain biking, trekking and rafting adventure tour that the Himalayas has to offer!
Details
Book/Ask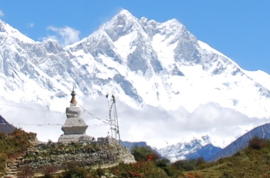 From Kathmandu to the Khumbu, possibly the world's most famous trekking region - Everest Base Camp. Get off the beaten trails and explore this region in depth, including crossing three legendary high passes.
Details
Book/Ask